USA Team 1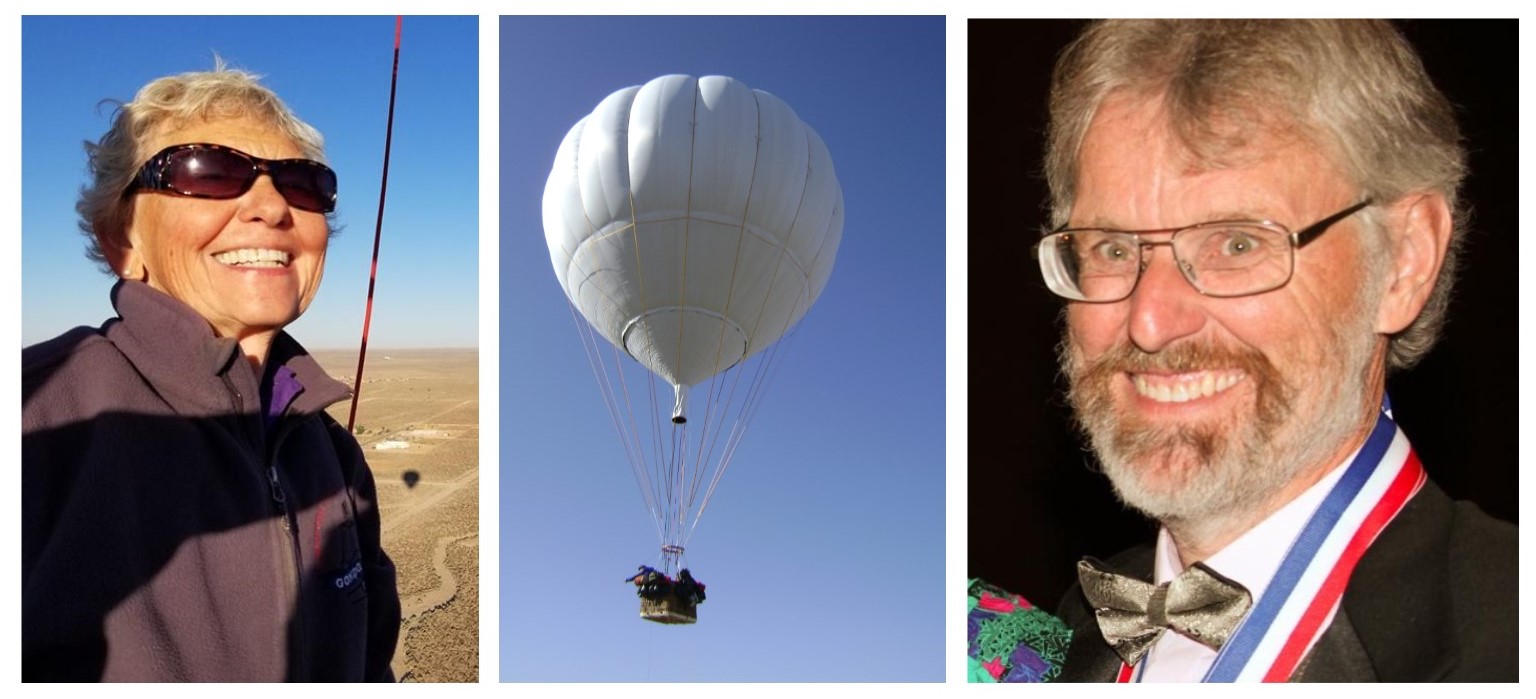 Pilot: Barbara Fricke Balloon: Foxtrot Charlie Co-Pilot: Peter Cuneo
Fricke and Cuneo, from Albuquerque, are flying in their 21st America's Challenge and are the only four-time-winning America's Challenge team (2001, 2010, 2013, 2016). Only one pilot –the late Richard Abruzzo – has more individual America's Challenge wins to his credit. Fricke and Cuneo have finished on the podium (second or third) an additional seven times and have placed as high as third in the Gordon Bennett. They are also known as balloon builders (three hot air balloons and a gas balloon basket), adventurers (flights over the Nazca Lines and for scientific research), and for their service to the sport of ballooning. Both are highly respected as instructors and educators, serve on multiple ballooning organization boards, and generously share their expertise with balloon enthusiasts around the world.
USA Team 2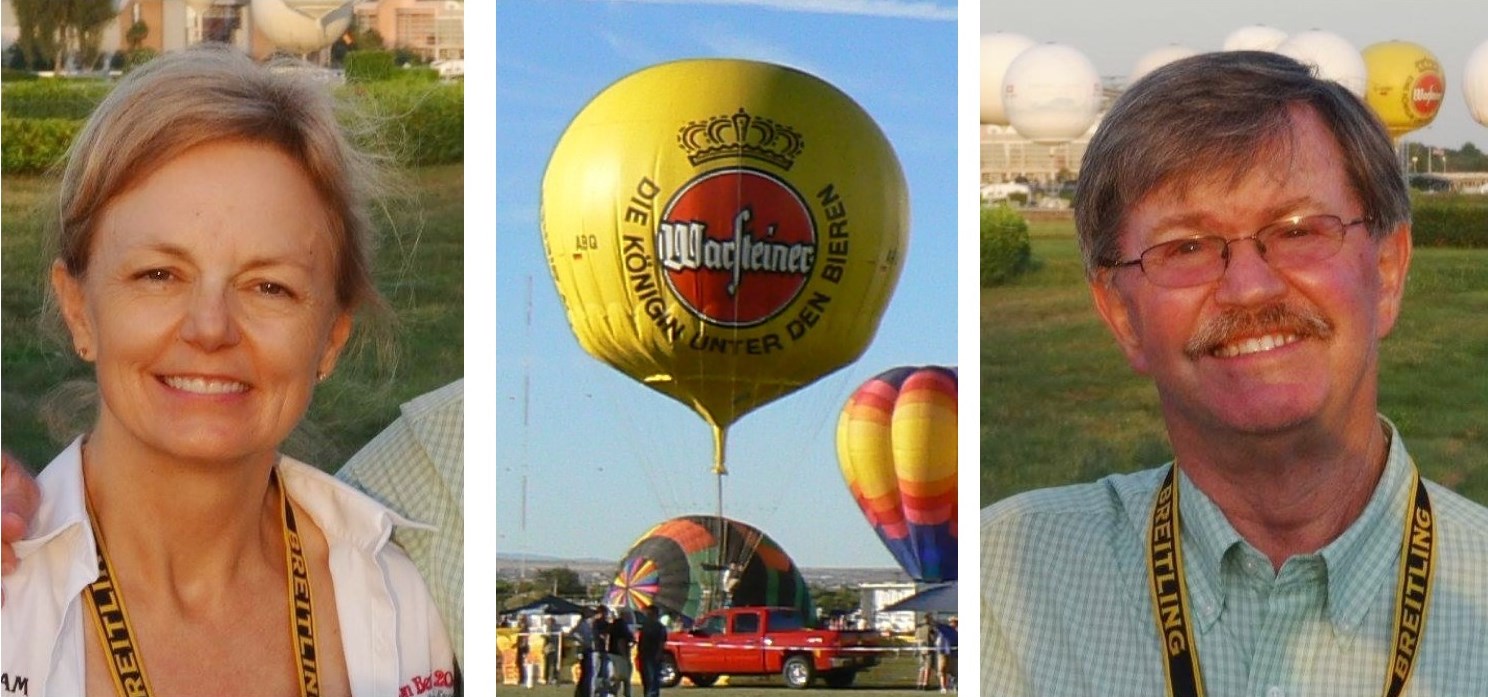 Pilot: Mark Sullivan Balloon: Warsteiner Co-Pilot: Cheri White
Albuquerque's Mark Sullivan is the iron man of distance gas ballooning, having flown more long-distance gas balloon races than any competitor in history. This year he flew in his 24th Coupe Gordon Bennett, and this will be his 21st America's Challenge. He's flown his gas races with Cheri White, from the Austin, TX area, since 2002. This formidable team are two-time America's Challenge winners (2008, 2012) and finished third in the 2009 Gordon Bennett.
A multiple-award-winning competitor in both hot air and gas balloons and the current president of the FAI (World Air Sports Federation) Ballooning Commission, Sullivan is the founder of the America's Challenge and a board member and past president of the Albuquerque International Balloon Fiesta. In addition to many other championships and awards, he was inducted in 2020 into the U.S. Ballooning Hall of Fame.
Cheri White will be flying in her 16th America's Challenge and is a formidable competitor in hot air as well as gas balloons, a former US Women's National Hot-Air Balloon Champion (2019) who finished third in the Women's Nationals this year. She is a former president of the Balloon Federation of America. She is the record holder for the greatest number of distance gas balloon races flown by a woman, with 28.
USA Team 3
Pilot: Brenda Cowlishaw Balloon: Intrepid Co-Pilot: Brian Duncan
Talk about a rookie performance -- this team of Texans bested all of the other U.S. teams with a fourth-place finish in the 2019 America's Challenge. It was their very first gas balloon competition, and they brought a refreshing enthusiasm to the race while beating a slew of more experienced rivals. Duncan and Cowlishaw trained in Germany with master pilot and long-time America's Challenge competitor Wilhelm Eimers and his sons Benni and Sebastian.
USA Team 4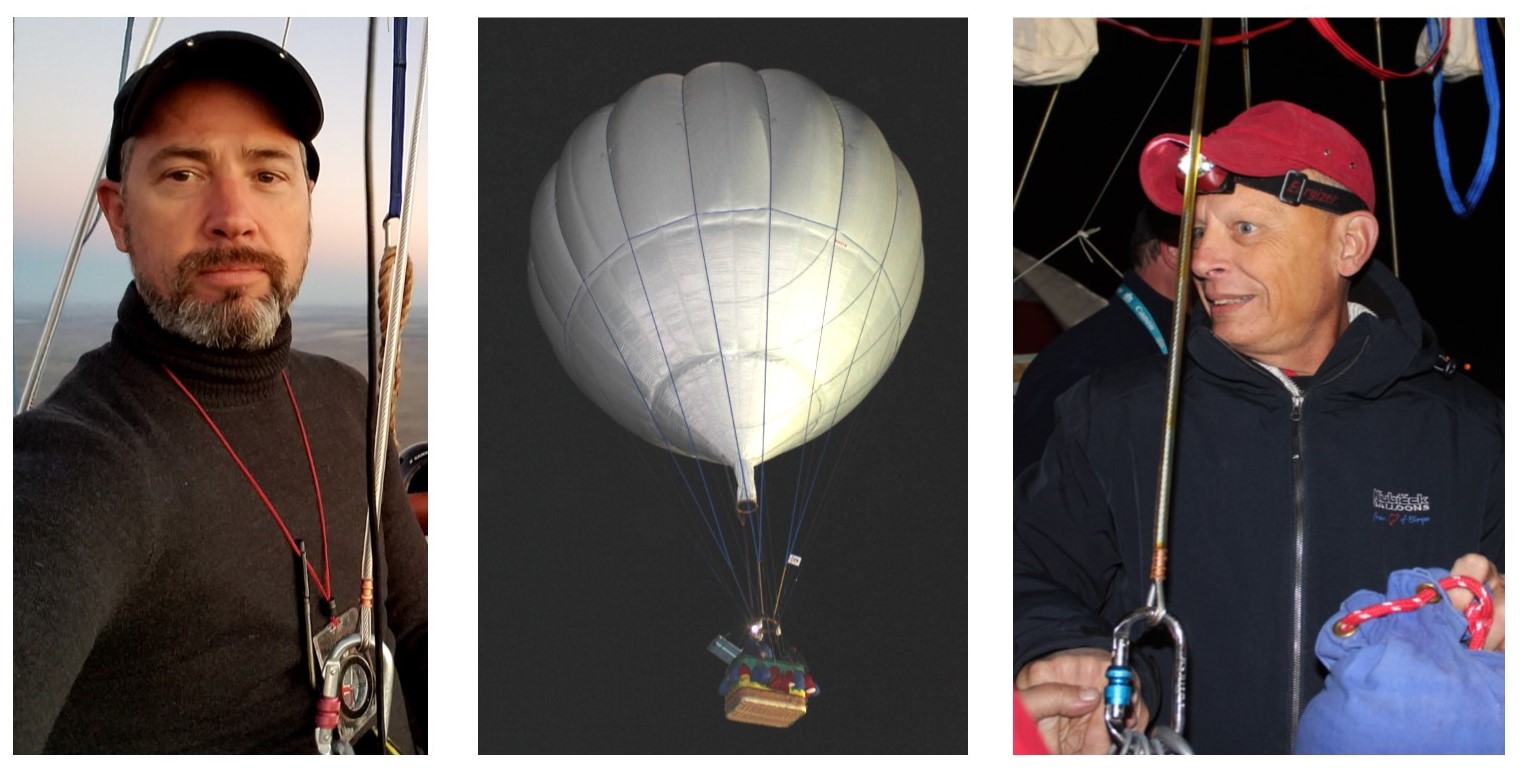 Pilot: Noah Forden Balloon: Across The Universe Co-Pilot: Bert Padelt
Forden and Padelt are competing in their fourth America's Challenge as a team; both are award-winning pilots with impressive aviation resumes. Forden, an experienced fixed-wing and hot air balloon pilot as well as a gas balloonist, in 2019 received the Balloon Federation of America's Anthony Fairbanks Sportsmanship Award, which recognizes gas balloonists for significant and ongoing contributions to the sport of gas ballooning in the U.S. Forden has worked extensively on developing an affordable source of hydrogen in Tennessee for U.S. gas balloonists.
Padelt – also a Fairbanks Award winner and a recent inductee into the U.S. Ballooning Hall of Fame --is one of the most respected and celebrated balloonists in America, with a lifetime of achievement in hot air and gas ballooning and in supporting world-record flights. Padelt may be best-known in Albuquerque as the builder of the Two Eagles balloon envelope that carried Troy Bradley and Leonid Tiukhtyaev more than 6,600 miles (nearly 10,700 km) across the Pacific in 2015. He has been flying balloons since 1972, is a formidable competitor in his own right, and finished second in the 2002 America's Challenge.