Inside the Basket - Allen Tetreault, Balloon Fiesta Public Safety Director
August 22, 2019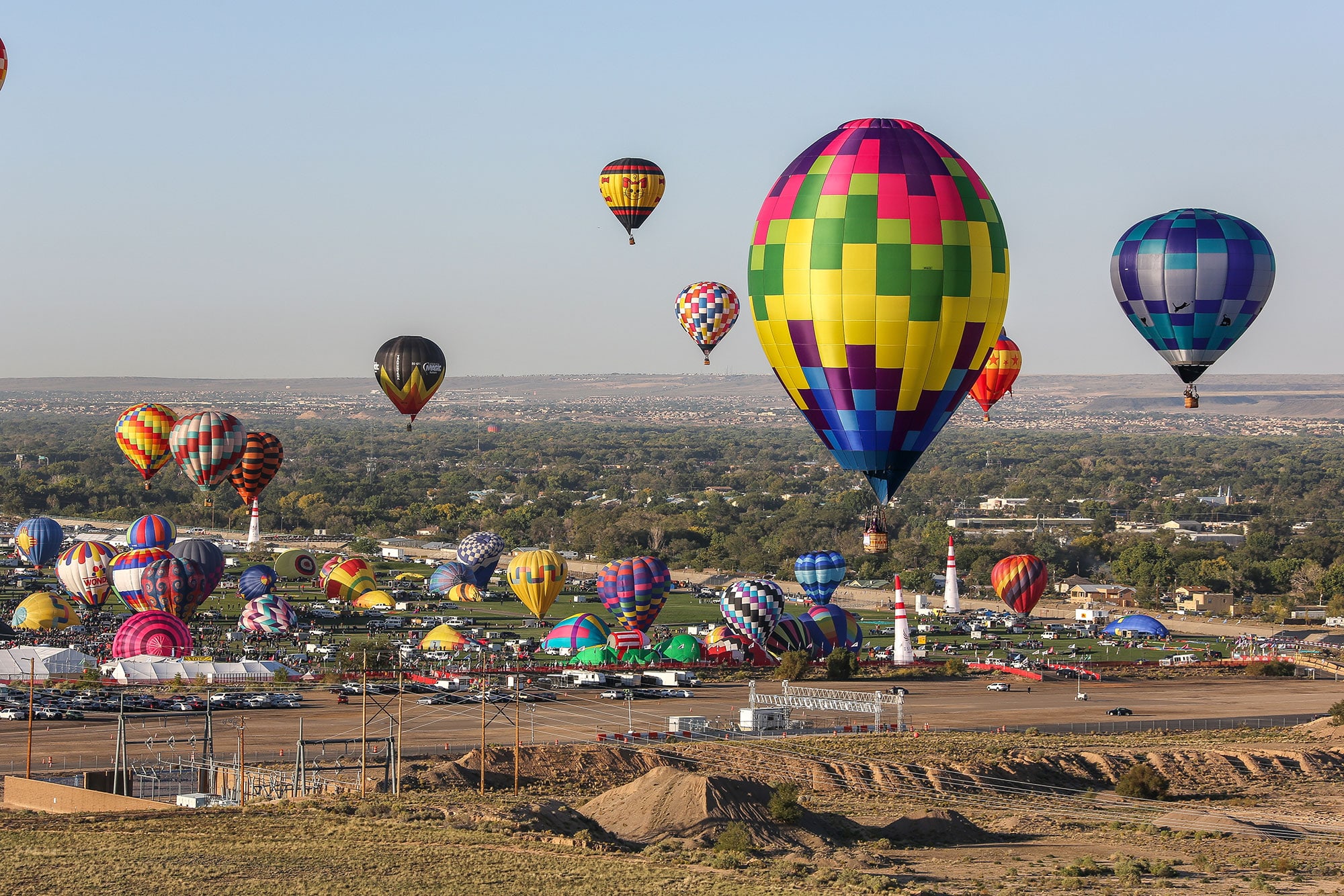 As the Director of Public Safety for Balloon Fiesta, Allen Tetreault works to keep guests safe at the event. His duties range from being involved with the first aid clinic on the field, to coordinating with first responders.
In this month's Inside the Basket, Allen gives us a sneak peek into his role, and how others can get involved.
1. Give a brief overview of your position with Balloon Fiesta and how you became involved with the organization.
I have been involved with the Albuquerque International Balloon Fiesta for 24 years. I started working with my father Al Tetreault, who is a director on the board and started the Public Safety program. I started out as a guard in front of a tent during events and have worked my way up to the Director of Public Safety position.
2. What is the most difficult aspect of your position?
The most difficult aspect of my position is trying to secure a city park to the level of the Superbowl. We plan all year for a nine-day event where we work with local, city, county, state and federal entities to work towards a common goal of public safety.
3. What is your favoirte part about being involved with Balloon Fiesta in this role?
My favorite part about being part of Balloon Fiesta is the grandeur of the event and the wonderful people I am able to meet from all over the country and world. I once had a couple from Ohio tell me, "they were so excited to be here, we have been saving for three years to finally get to see this."
4. What three safety tips do you have for guests planning to attend the 2019 Balloon Fiesta?
Hydrate and know your surroundings- Our altitude is a mile above sea level, hydration and understanding your limits will keep our guests enjoying themselves and healthy, not in our first aid clinic.
If you have small children or persons who can get lost easily, take them to the New Mexico State Police Tag-your-tots on Main Street. You will find it easier to locate your family member or friend if you get separated.
Try not to take a lot of personal items into the park, all bags and persons are searched and lines can get long if you have to wait to get your bag searched.
5. What advice do you have for someone who is interested in joining the public safety team?
Who wouldn't like to be part of the largest ballooning event in the world? We have a Balloon Fiesta Public Safety organization of over 130 personnel. You do not need any special certifications. However, if you do have certifications, that makes you that much more valuable to us. We will train you on everything you need to know. An application on Balloon Fiesta's website is required and a background check is performed on all personnel on our staff. You will be the "Eyes and Ears" of Balloon Fiesta helping us integrate with first responders to make Balloon Fiesta as safe as possible. Most importantly, you are a private contractor through Balloon Fiesta and get paid for your time.
Application Information:
Our growing Albuqurque International Balloon Fiesta Public Safety Team is currently accepting applications for the role of Public Safety Officer. Individuals with military, first responder or security experience are preferred, but not required.
Applicants must be 18 years or older, attentive to detail, punctual, have good communication skills and be able to maintain a professional appearance. A background check and drug screening need to be passed before employment is confirmed. Qualified individuals will receive $11.50/hr. Uniform will be supplied.
Applicants will need to be able to commmit to work the entire Albuquerque International Balloon Fiesta duration.
To apply for our Public Safety team, click here.