Inside the Basket - Keith Takach, Balloon Fiesta pilot
September 17, 2020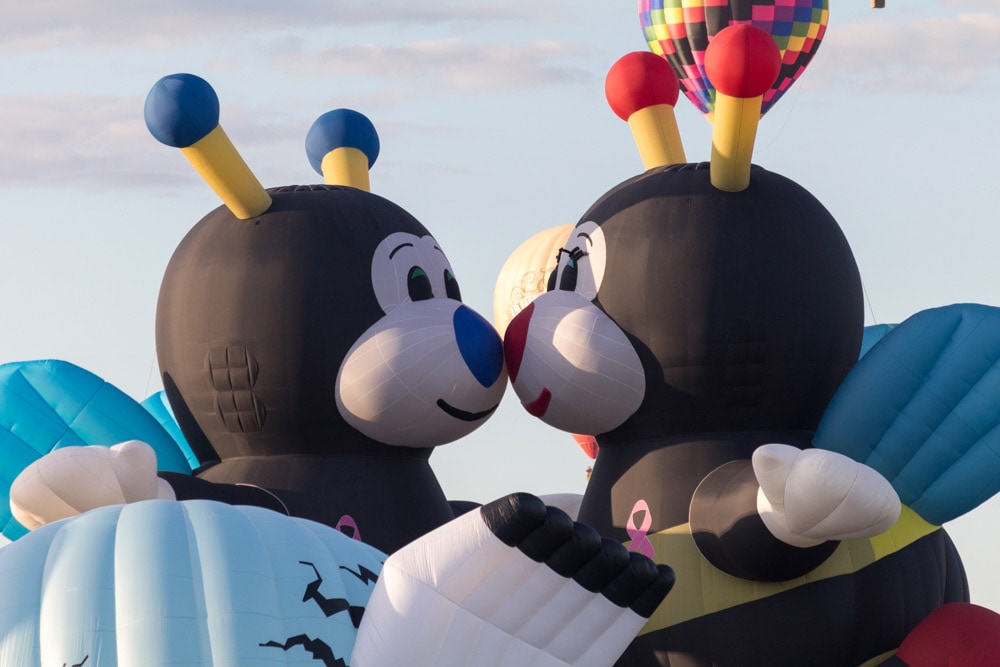 Keith Takach is a Balloon Fiesta pilot who first started competing in ballooning events in 2004. Now, Keith competes regularly because he loves the challenge of precision flying.
In this month's Inside the Basket we learn more about Keith, how he became involved with Balloon Fiesta and his favorite tips for both guests and future pilots.
1. Where are you from and how long have youbeen a pilot?
I grew up in Albuquerque, New Mexico and have been a hot air balloon pilot since 2003.
2. How and when did you first become involved with Balloon Fiesta?
In 1972 I attended Albuquerque's first balloon rally and was thrilled watching those 13 balloons inflate and take off. In the following years I attended as a spectator but it wasn't until 2000 that I took my first flight. I was hooked and began crewing for and learning from the best. I flew in my first official Balloon Fiesta in 2004 and have participated in every Balloon Fiesta since. I am now a commercial pilot and enjoy competing in two local balloon clubs. I'm having a blast flying and welcoming first timers into the wonderful family of ballooning.
3. What do you enjoy most when it comes to flying at Balloon Fiesta?
Balloon Fiesta is like a great big family reunion, we get to see and spend time with lots of friends. We are part of the Krispy Kreme Morning Glow, where we set up in the dark. It's great to see the excitement in the spectators' faces when the balloon lights up. Once we launch from the field it is amazing to look below at all the other balloons as they start to inflate and launch. I also love the competition events because of the challenge of precision flying.
4. How long have you been competing as a balloonist and what do you enjoy most about competition?
I threw my first marker (baggie) at a AAAA competition target in 2004. First Top Gun tasks were in 2005, first Balloon Fiesta targets were also in 2005. Competition is fun and challenging. I believe it improves your flying skills as you have a specific goal(s) that you are working to achieve during the flight. I enjoy the challenge of precision flying, being able to maneuver the balloon using available wind layers to arrive at the targets.
5. What advice would you give to a first time Balloon Fiesta guest?
Get up early, consider Park & Ride or leave really early to get to the field. Dress in layers, visit with the pilots and crew to learn as much as possible. Try to go to all the events so you don't miss the fun and excitement.
6. What advice would you give to someone who is considering becoming a pilot?
It depends. If you are not in a hurry, connect with a local pilot and volunteer to be on the chase crew on a regular basis. Learn all the different tasks that are necessary to launch, chase, and recover the balloon. Go to ground school, study for the test, and connect with a commercial pilot to get lessons. If you are in a hurry, there are FAR part 141 training instructors who fast-track the process of training flights and exam preparation.