Inside the Basket - Bill Bussey, Balloon Fiesta Pilot
February 23, 2021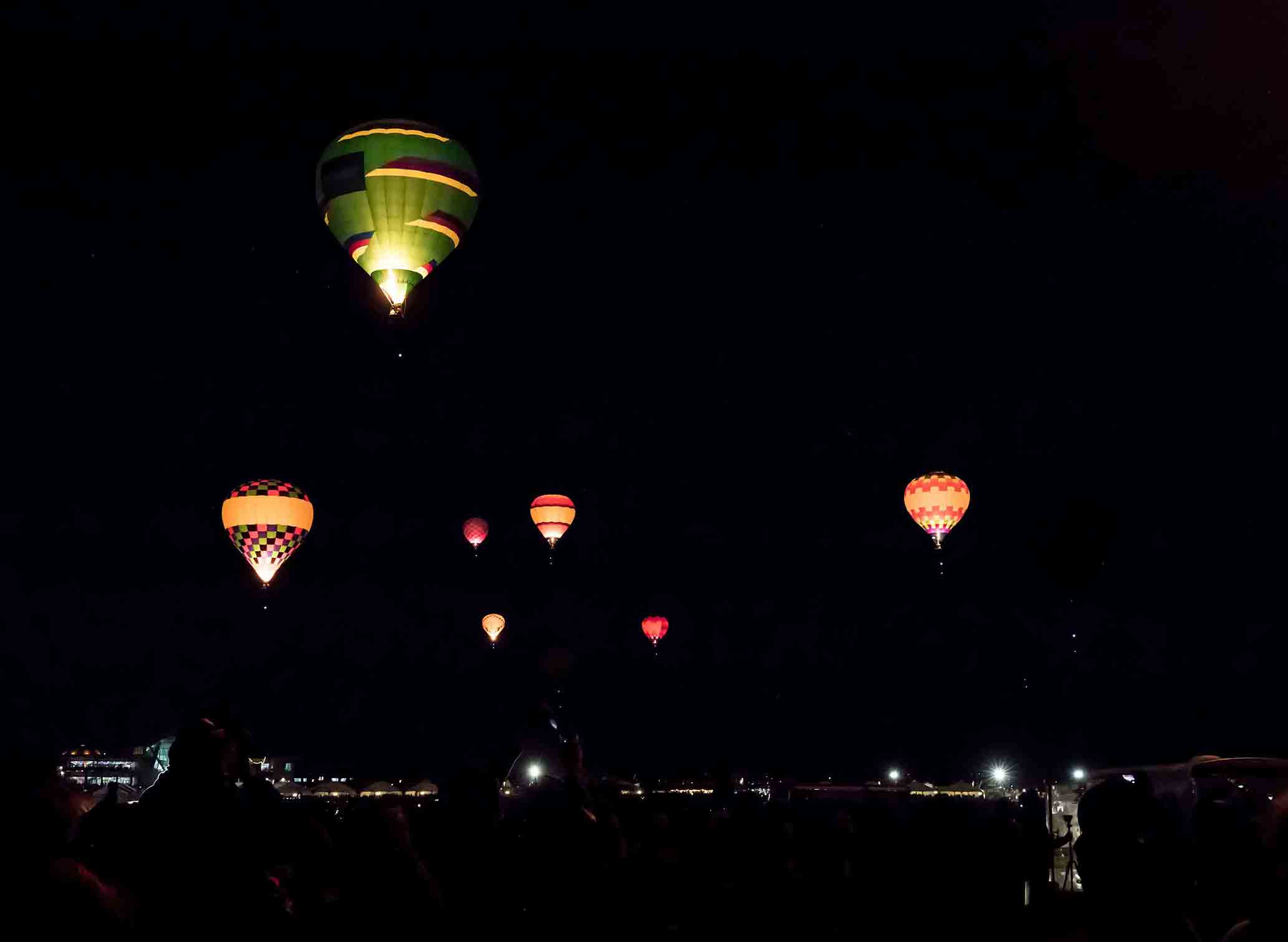 Bill Bussey is an award-winning, Balloon Fiesta pilot, who has been involved with the event since 1977.
In this month's Inside the Basket, Bill delves into his ballooning background, of which includes a spot in the United States Hot Air Balloon Museum Hall of Fame, and some of his favorite Balloon Fiesta memories.
1. Give a brief overview of your ballooning background.
I took my first flight on April Fool's Day in 1977, which also was my first year to come to Balloon Fiesta. I flew on the Kool Pro Tour for four years and most of the U.S. Nationals and even the Worlds'. I started the Great Texas Balloon Race in 1978 which is now one of the longest running events in the U.S. I have set 15 World Records, 30 United States Records, received the Al Desmond Competition Award, the Spirit of Albuquerque Award, two Shields-Trauger Awards, the Montgolfier Diploma, the Ed Yost 40 year Master Pilot Award, and hosted a 5-part series on "Wind and Fire" concerning ballooning, one of which featured Balloon Fiesta. I created the Balloon Glow, six years prior to Balloon Fiesta, now a staple at events around the world.
I have hosted the United States National Championships in Longview, TX for 4 years and will bid on 3 more years soon. I have created The Young Guns for new pilots under the age of 30. It is very rewarding for this to be so successful, hopefully alleviating the "greying of ballooning."
Somehow I was placed in the Halls of Fame of the United States Hot Air Balloon Museum, The Texas Aviation Museum (the only balloonist), and the Ark-La-Tex Sports Museum. My second year in Albuquerque, I flew over the mountain three times, and one time the next year, and then it became prohibited during Balloon Fiesta. By the way, that year there were 270 balloons, at Simms' Field, and an estimated 50,000 spectators. My has it grown!
2. How and when did you first become involved with Balloon Fiesta?
I got involved with Balloon Fiesta in 1977 because Sid Cutter and Paul Woessner, whom I had previously met at World Balloon, Inc. said it was great. I also noticed the commercial balloons there and presented it to the Schlitz Brewery. This led to three Schlitz balloons, two Stroh's balloons, and one Old Milwaukee balloon attending Balloon Fiesta. I had those contracts for 18 years. I had a blast.
3. What is your favorite Balloon Fiesta memory?
I have several favorite Balloon Fiesta memories. The Stroh's tent and Rodeo out in front of the Holiday Inn and tail-gating, to name a few. But I would be remiss if I did not say just "being there" and being "fortunate enough to have a balloon" and seeing all the happiness with the pilots, crew, and spectators were not great memories. It was magical....and I was in heaven! It was and still is!
4. What are you most looking forward to at the 49th Balloon Fiesta?
I am so excited about attending the 49th Balloon Fiesta, as I truly missed it last year because of the COVID pandemic. I now truly look forward every year to seeing all my friends. It is wonderful to launch from green grass vs. dirt. I always get goose bumps, even now, when I see all those balloons together. Those "sky chariots of fire", the beautiful colors, the fire, the crowds...all do this to me. It is just fabulous! Also, I love the Balloon Fiesta organization...how they handle and co-ordinate absolutely everything. It is a monumental task the Balloon Fiesta organizers are the absolute best in the world.
5. What advice would you give to someone who is considering becoming a pilot?
Believe me when I say this. It will change your life forever! And all for the better! Please learn properly, be safe, and be a giver. Learn how to say no and never be influenced by peer pressure. Always give back to the magical sport which gives so much to you! In other words, be a giver and not a taker.